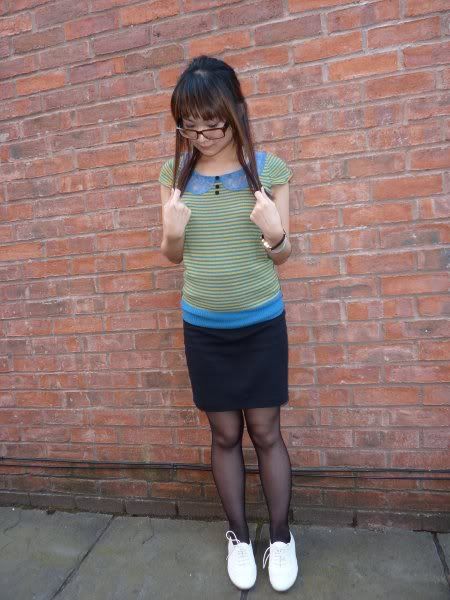 Top - Topshop
Skirt - American Apparel
Tights - HK
Shoes - Topshop
Zip up jacket - Oasis
On Thursday night after work, I went to an outdoor cinema. I couldn't be bothered putting on a new outfit, so I just changed out of my work shoes and threw on a jacket. I'm glad I did because it got rather chilly at night! Next time I go, I will bring a blanket and maybe an extra layer or two to throw on.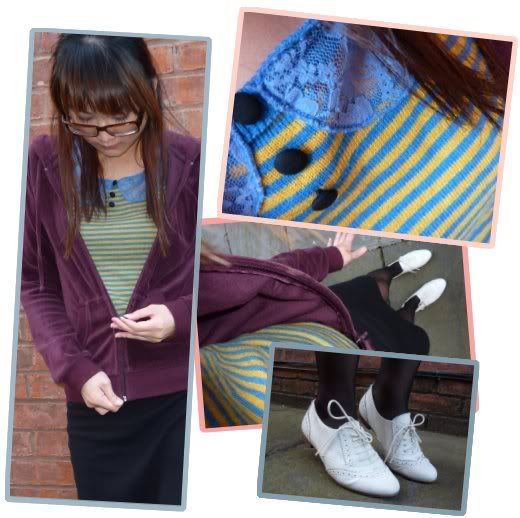 The film I saw was The Boy in the Striped Pyjamas. It was quite good, even though you knew it would be doomed from the start :(