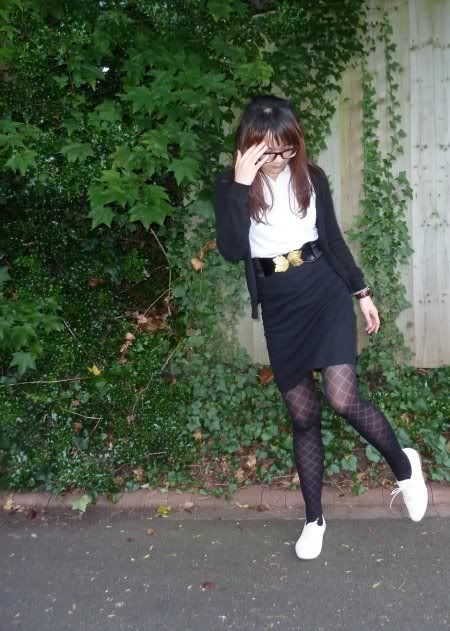 Poloshirt - Topshop
Skirt - American Apparel
Cardigan - H&M
Belt - Miss Selfridge
Shoes - Topshop
Tights - HK
Watch - Rotary
Glasses - Afflecks
Hair clip - Claire's
This outfit is what I wore to work last Friday. My boss for the day asked me if I had "had some dressing lessons." I'm not sure whether he meant, "Oh DEAR, call the fashion police," or "You're a bit cool, but inappropriate for work." I adore my Topshop shoes, but they somehow make casual outfits look smart whilst dumbing down smart outfits.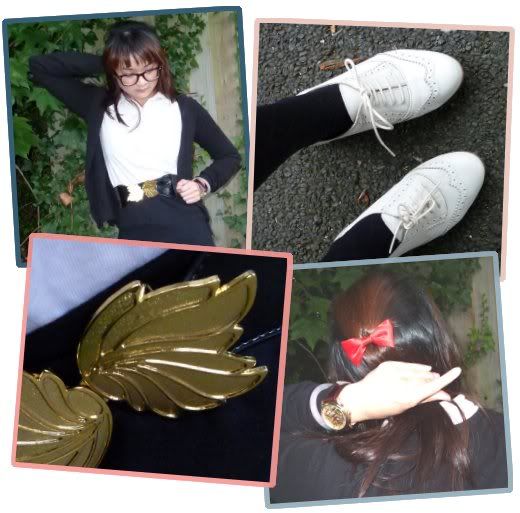 I really like Just Jack's latest single "The Day I Died". It's cheery but sad at the same time. Also, I think he reminds me of a certain someone. Sigh.