Vest top - HK
Cardigan - Primark
Jeans - Gap
Flip flops - Accessorize
Handbag - Louis Vuitton
Sunglasses - Prada
Hat - Topman
Watch - Rotary
Today my dad and I went to eat dim sum with one of his old uni colleagues and his family. They were half an hour late... Afterwards we went to the hardware store. I looked a bit out of place. Today was much warmer than I anticipated. I look like some wannabe festival goer. I am loving my new watch though! Some family friends bought me one as a graduation present but I didn't like it so I exchanged it. I am also loving this hat. I was considering returning it but think I'll keep it now.

For these photos I used my mum's new Panasonic compact camera. I really like it! I had way too much fun posing for these. I did, however, manage to drop the *new* camera on the floor (I guess the tripod wasn't stable) and now it has some deep scratches. It's only two days old. Oops.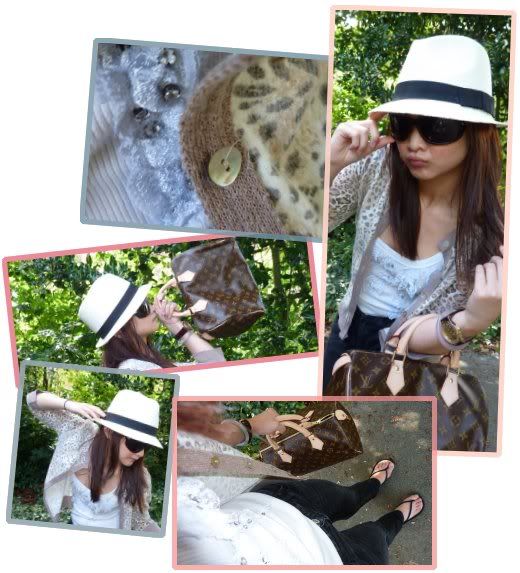 Need to shower and then do some homework. Hope everyone has had a good weekend!