Top - HK
Jeans - Gap
Bag - Cancer Research
Jacket - Topshop
Shoes - Miss Selfridge
Went out for dinner last night. The initial plan was tapas, but the place was full (you can't book beforehand) so we went to a posh-ish type restaurant with the biggest lampshades in the world. Didn't really enjoy my rarebreed pork but I did love the dessert selection! Sadly, these heels gave me blisters. Should wear socks/tights next time. Also, on the way back from the train station, I was hassled by some jerks, so an old man kept me company and walked me down the street. We discussed the disrepectful youth of today.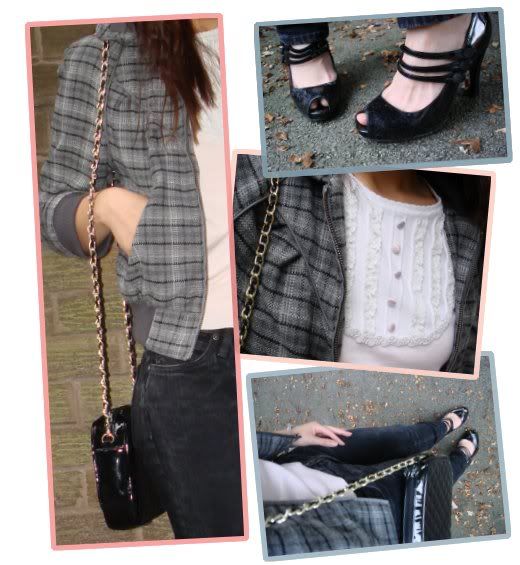 I hate those awkward moments at the end of a date when you're saying goodbye. To kiss or not to kiss?!