T-shirt - Gap
Shorts - Gap
Tights - Topshop
Cardigan - Topshop
Shoe boots - Office
Hat - fancy dress shop
Pocket watch - River Island
Sunglasses - Ray-Ban
It's not often that I actually buy something from my lust lists but the aran knit cardigan drew me in, heart and soul! It looks great thrown over anything. This day started off a little chilly, hence the chunky knit, but as the day went on, it started getting hotter and off came the layers and on came the hat and sunnies. I'm on the lookout for a navy blue and a light beige chunky knit cardigan now. I can't get enough.

Halloween is coming up soon! I'm actually excited this year. I hope my costume turns out as well as I hope it will. Same with my make up. Is anyone else planning to dress up?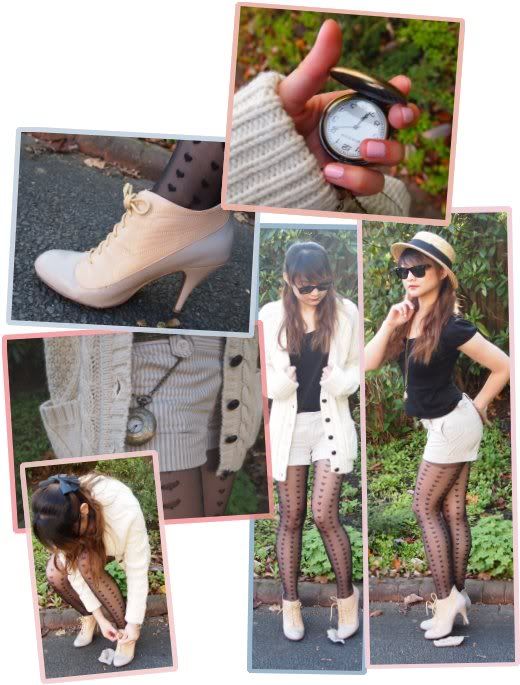 I've been doing Bikram yoga this past week. In the first session I nearly blacked out from the heat but my body has felt so good (and a bit sweaty) after each session.