T-shirt - Gap
Cardigan - Warehouse
Skirt - American Apparel
Shoes - Topshop
Necklace - Topshop
On Orange Wednesday my friend and I went to watch Coco Avant Chanel. Oh my, she was such an amazing woman! Not only for her creativity, but for her attitude, persistence and perseverance. My friend and I decided to wear Chanel-esque outfits for our viewing. This cardigan is one of my favourites, but I've had it so long that it's become rather tatty now. I took some sneaky pictures at work...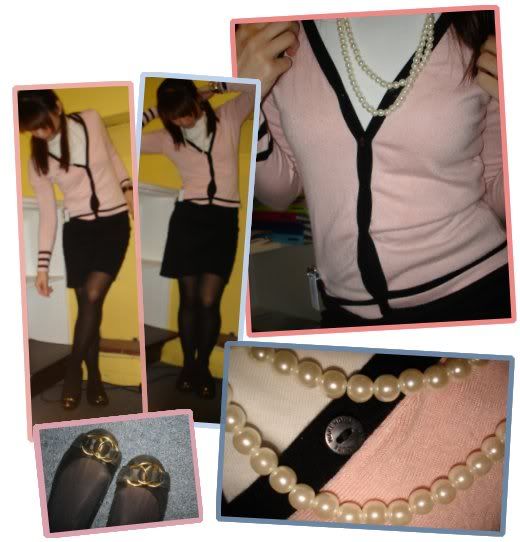 I've had a busy week! Watched The Rocky Horror Picture Show on Thursday, went out for dinner (tapas) and a dance on Friday and going to see District 9 tonight.