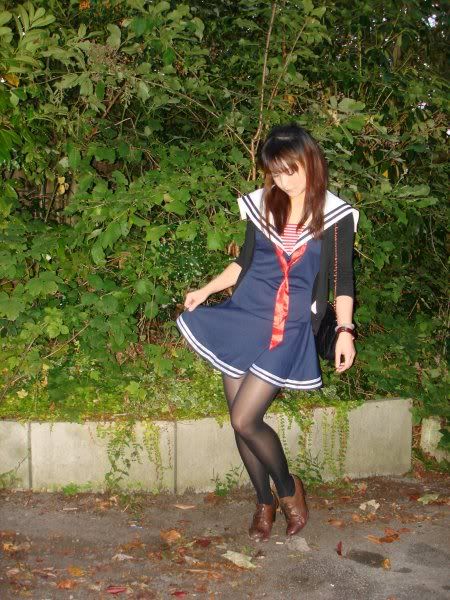 Dress - fancy dress shop
Cardigan - H&M
Tights - M&S
Shoes - Clarks
Watch - Rotary
Bag - Chanel
My friend decided to have a random barbeque yesterday so I went along. I felt a bit too dressed up, but I've had this sailor dress for a few months and not had a chance to wear it. Was a bit chilly at night, but it was cool hearing the sounds of Coldplay drifting over. The neighbour's kids decided to serenade us with 'Birthday Sex' and 'Sweet Dreams'.
Edited my blog layout a little. Nothing major really. Going to add a few of you on Twitter as well. Watch out!