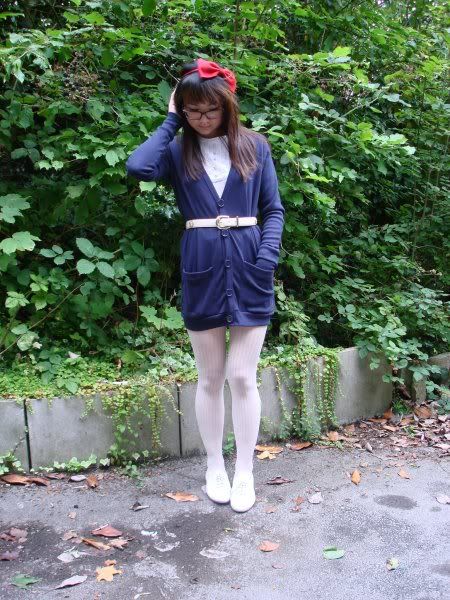 Top - HK
Cardigan - American Apparel
Tights - Dorothy Perkins
Shoes - Topshop
Headband - Dorothy Perkins
Glasses - Osiris
Belt - All Aboard (Jewish charity shop)
This bank holiday I went to Edinburgh. The tattoo (spelling?) and the Fringe festival were both on, but I didn't go to either! I did, however, have some delicious St. Lucio ice cream. Is wearing a cardigan as a dress a little bit slutty? I get a lot of stares when I do variations of this look. Also, I love my new headband, but I can't decide how stupid I appear. Is it too big?
On the journey home, I was blasting out 'old school' music and singing my heart out. I had fun, not sure about those around me though.