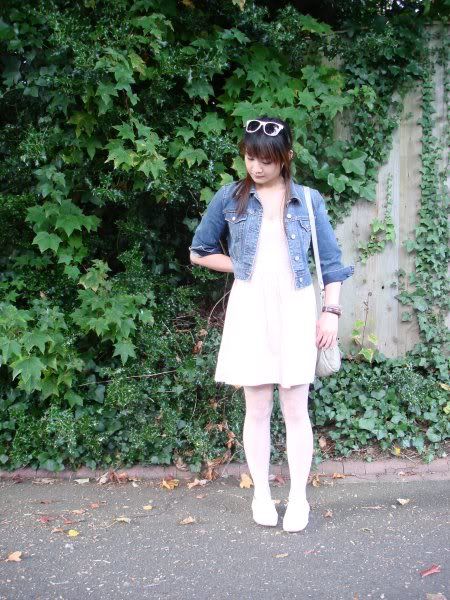 Dress - Topshop
Denim jacket - Gap
Tights - Topshop
Shoes - Topshop
Bag - River Island
Sunglasses - random freebie
On Sunday I rose early from my bed and went to a car boot sale with my friend. Didn't buy much, so afterwards we went to a shopping centre. I spent far too much! I got a pair of treggings, a jacket, a dress, some shoes and a headband. I tried so many pairs of trousers on my arms were so tired by the end of the day.
The lighting on this camera is so bad! My dress has a lace pattern and is a blush pink colour whilst my tights are white with little hearts all over. The denim jacket I've had for 5+ years but I have probably only worn it three times. Terrible!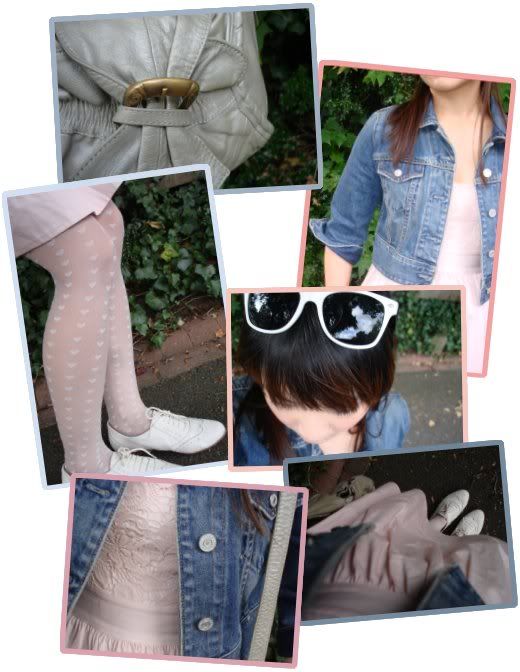 It's been sunny recently, but you could hardly tell from these photos. Hope the nice weather continues! It seems to be drawing all the spiders out though...