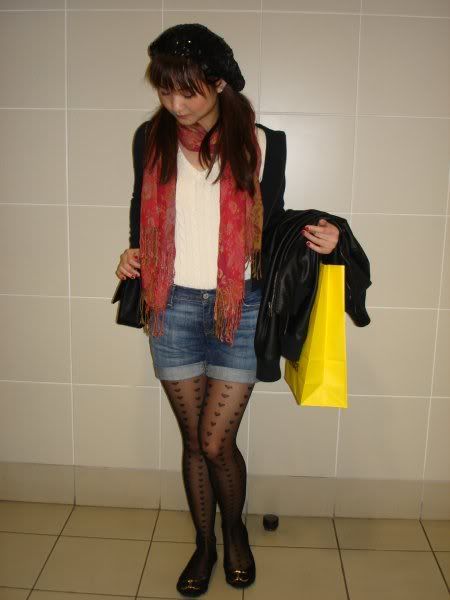 Jumper - Ralph Lauren
Zip up jacket - Gap
Shorts - Gap
Hat - Primark
Scarf - H&M
Tights - Topshop
Shoes - Topshop
Handbag - Chanel
I could have had a long lie in yesterday (especially with the clocks going back) but instead I woke up early to go to two car boot sales. I bought a useless 50p unicorn ornament so maybe that justifies it. Afterwards, my friend and I went shopping in the city centre. How many faux fur coats is too much? I'm lusting after an £80 one but my Zara Kids one was only £35.

Yesterday's outfit was intended to keep me warm during the car boot. Sadly, I forgot to prepare for rain but I just used my scarf as a shawl. The shorts I wore used to be full length jeans but I went scissor happy again.
Can you tell I love my sequin beret? I wish I had bought the heart tights from Miss Selfridge instead of Topshop. They are cuter AND cheaper DD: