T-shirt - Gap
Cardigan - Topshop
Treggings - Topshop
Bag - Cancer Research
Glasses - Osiris
Shoes - Topshop
Nail varnish - Laura Paige
This week has been a bit slow, but there have been a lot of eating treats too. One of my friend's birthday is today and another one's on Tuesday and they both wanted to do something on Saturday.

The pictured outfit is what I wore for the first birthday gathering. We had lunch at hers and then went to watch Disney Pixar's Up (I enjoyed it a lot!). After that I raced home and got ready for my other friend's birthday outing. Anyway, I loooove my houndstooth cardigan! This week I made a Topshop.com order but didn't suit anything I received so I went to return it all and found this beauty. I couldn't resist. It's navy, btw.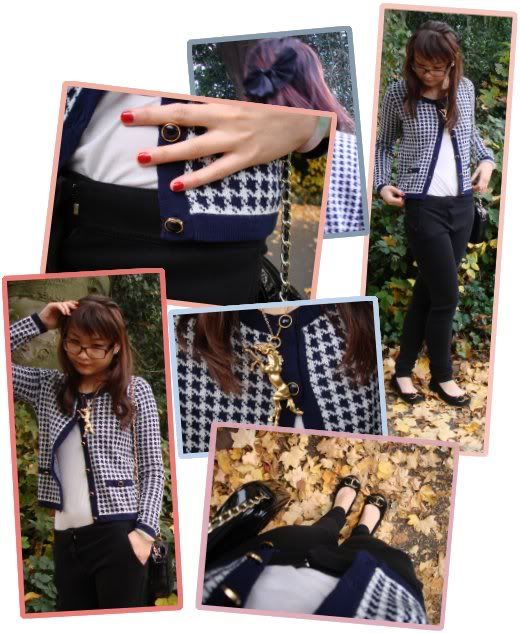 The dancing in Cheryl Cole's 'Fight For This Love' single looks so much better when they are all dressed as soldiers.