Polo shirt - Ralph Lauren
Shorts - Gap
Cardigan - American Apparel
Shoes - Topshop
Handbag - Chanel
Hairclip - Claire's
This week has been a slow one, but I'm not complaining! I've eaten much more fruit this week but I feel very bloated. I should start exercising more. On Friday I hung out with my friend and we had Malaysian take out whilst watching Hors de Prix and Infernal Affairs. Yesterday I went shopping but didn't buy anything on my list apart from a LV gift voucher for my friend.

The 'shorts' I wore yesterday were originally trousers, but they were a poor fit so I discarded them during my recent wardrobe clearout. Then I decided to cut them into shorts and now I love them!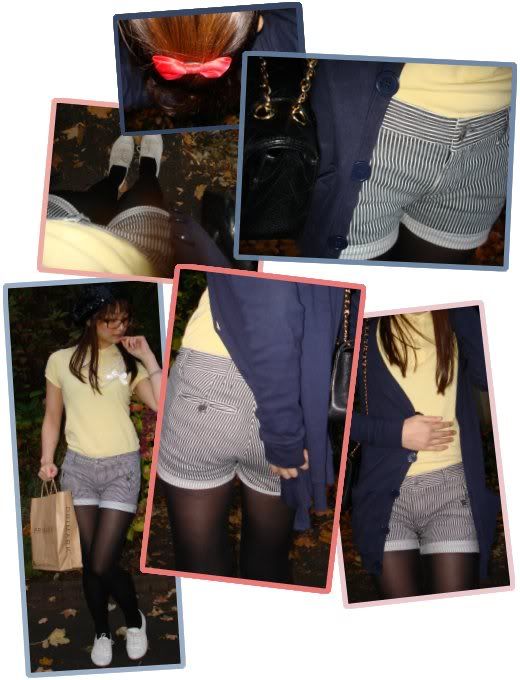 Above you see me modelling my new purchases from Primark; a sequin beanie and a three strand pearl necklace.

Edit: Just heard about Stephen Gately. RIP.