Top - American Apparel
Treggings - Topshop
Coat - Zara Kids
Shoes - New Look
Hat - Primark
Ring - Miss Selfridge
Glasses - Prada
Had a lot of birthdays this week. Four, to be exact. On Tuesday night I went to play bingo to celebrate one of them. It was surprisingly fun but you have to really concentrate! In other news, I'm becoming rather exhausted. I really want a week off to do nothing but sadly that's not possible.

I've also been ill for over a week. Feeling better now, my sore throat is gone so I just have to contend with a blocked/stuffy nose. The above outfit is what I wore for a quick trip to the supermarket on Saturday with my mum. I know, I'm so cool!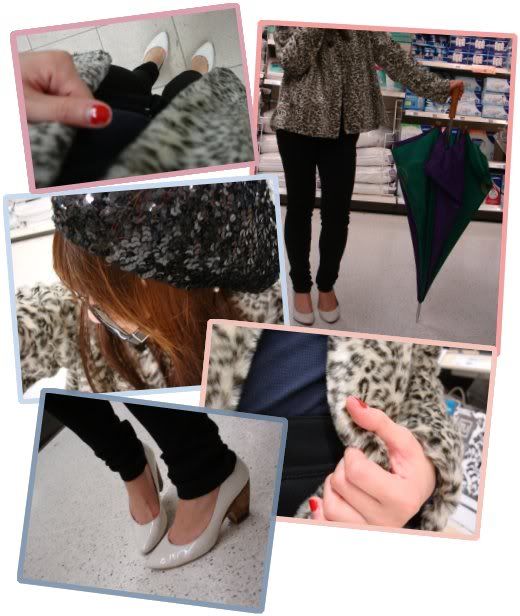 A big thank you to my new followers ♥♥