T-shirt - HK Disneyland
Cardigan - American Apparel
Treggings - Topshop
Shoe boots - Office
Bag - Cancer Research
Hat - Primark
Mac - Select
Yesterday I went to watch The Imaginarium of Doctor Parnassus, Heath Ledger's unfinished movie. He was actually an *amazing* actor. I liked how Johnny Depp, Jude Law and Colin Farrell donated their wages to his daughter as she was left out of his old will.

The photos for this outfit aren't great as my brother refused to take too many. I normally only sleep in this Disney T-shirt (Donald looks SO cute on it) but I wore it out today since I was planning to wash it anyway. It's a comfortable outfit. Oh, before I went to the cinema, I stopped by Kurt Geiger and drooled over their new collection. I want!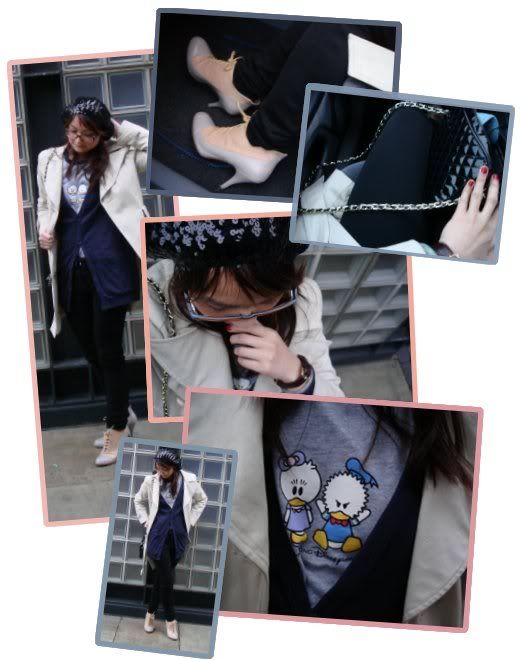 I nearly fell down the stairs leaving the cinema. It was so embarrassing! Managed to catch myself though.