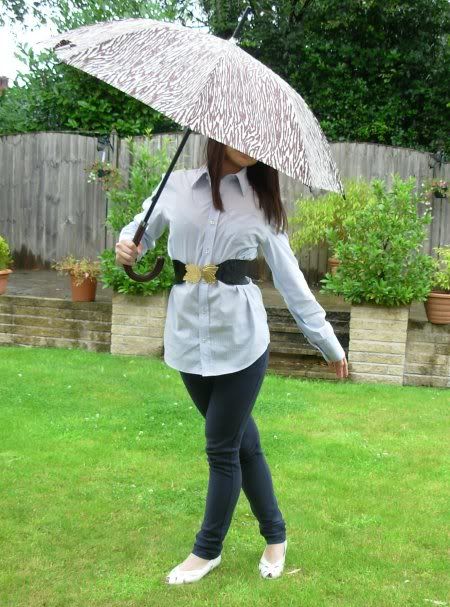 Shirt - Topman
Trousers - Topshop
Belt - Miss Selfridge
Shoes - Gabor
Umbrella - Tesco
Bag - Cancer Research charity shop
The shirt belongs to my brother. He wore it to my graduation and for some reason I was compelled to wear it on Friday when I went to the bank, McDonalds and for a haircut. The shirt actually fit pretty well! My original 'bag' for the day was an envelope from a congratulations card but swapped it later in the day.
Also, I watched Bruno. It was okay. Borat was way way funnier.