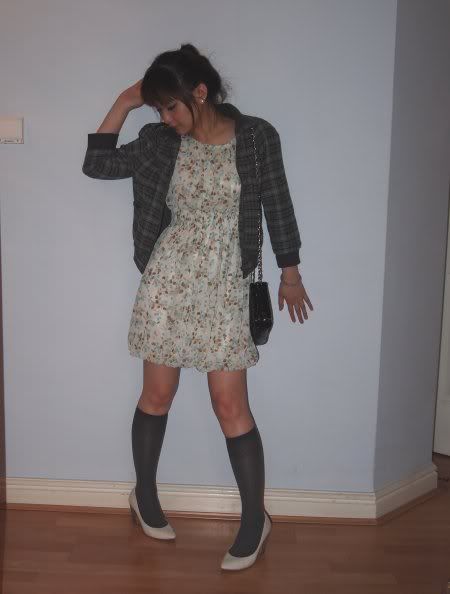 Dress - YOU
Jacket - Topshop
Socks - Primark
Shoes - New Look
Bag - Cancer Research
Ring - ASOS
Two Saturdays ago I attended a girl's 21st birthday meal. We had a lovely tapas meal and some tasty cocktails (apple Mojito!). After that I raced to the train station so I could attend a 27th birthday celebration in the same night. So much traveling for my poor feet. I used to wear these white heels all the time but now they pinch at the front. My feet have grown? How sad.

It looks like I'm doing the socks + shoes trend thing, but really it's only because I cannot wear shoes without socks. At first I put the socks at a cute ankle length but I decided my legs were too stumpy for that and pulled them up so they were knee-high. Do you prefer up or down?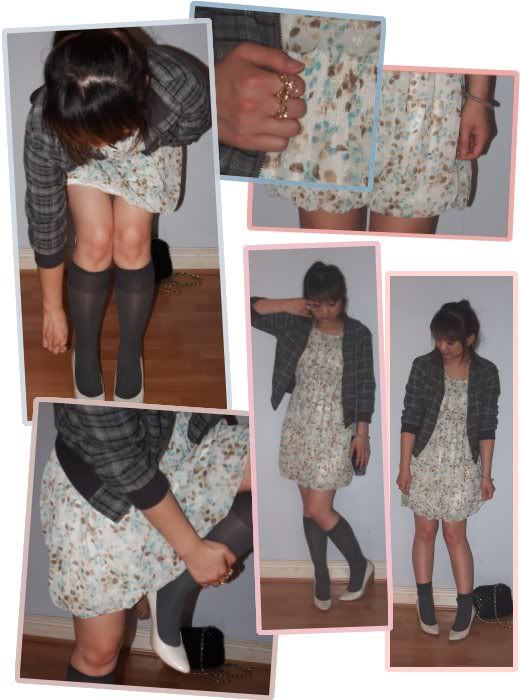 My blogspot pet hate: when it asks you for a word verification after you've clicked 'post comment'. Why can't it just be on the same page?