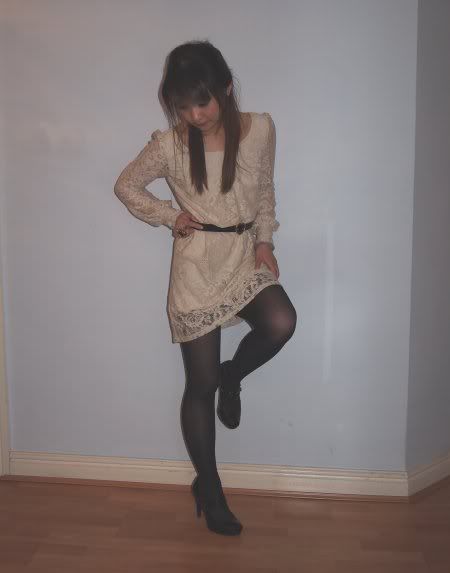 Dress - Warehouse
Belt - Gap Kids
Shoes - Miss Selfridge
Ring - ASOS
For an engagement party, I was originally going to wear a knit striped dress, which was quite casual. Then I heard my friend was wearing an LBD so I quickly whipped this lace dress on instead. It was an interesting, sometimes awkward, night of G&Ts.

My mum and brother were with me when I bought the above dress. They asked me why I was buying a dress that looks like all my other dresses. I can't help it, I'm a sucker for lace and neutrals. I liked the cuffed sleeves on this. Definitely a warm weather dress, the arms are very breezy.
I really liked my hair and make up from this night but the pictures of it didn't turn out too well. Maybe it only looked good in my imagination.