Dress - Miss Selfridge
Zip up jacket - brother's (H&M?)
Cable knit tights - Topshop
Shoes - River Island
It looks like I put a bowl on my head and then dyed my hair orange. I really need to re-colour my hair, it looks awful! So I think this is the most colourful outfit I've ever posted? The dress is one of the few things I kept after a big Miss Selfridge shipment. The duck egg blue, the cute spots, the pleated hem and the coral/white Peter Pan collar sucked me in. I guess it helped it was the only item I'd actually seen in real life before I made my order.

Who would've thought that I would wear cable knit tights in August? I popped the yellow shoes on because they were in a pile by the door that I had planned to donate but they seem to be finding their way into quite a few of my outfits. Perhaps it is not yet time to let them go.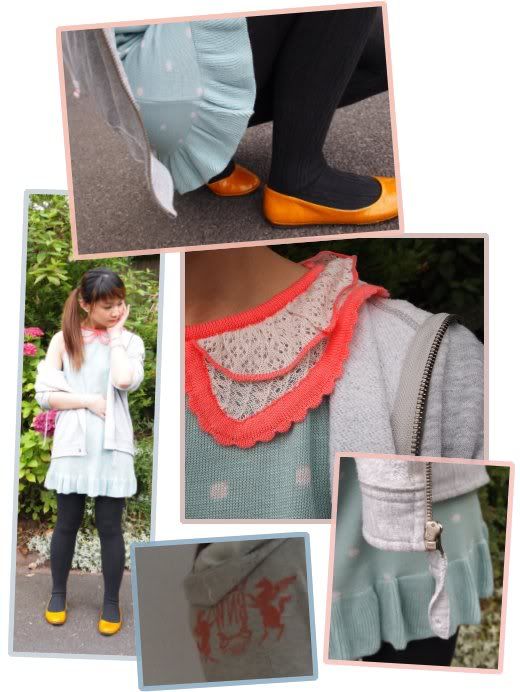 I'm sad that Miss Selfridge have put their pirces up a bit.