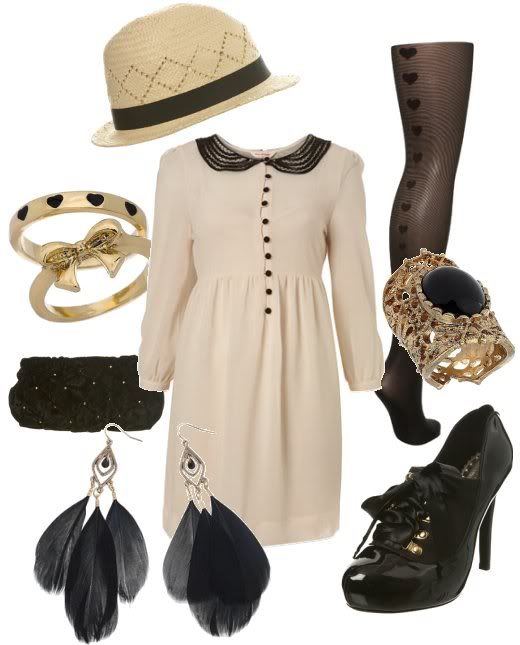 I am still LOVING Miss Selfridge so much. Each week they add new lines that I covet so badly. My heart immediately soared when my eyes laid upon the cream Peter Pan smock dress (£45). Of course the collar lured me in but I adore its simple vintage aesthetic.

Wear with some seductive black heart back seam tights (£8), a pair of black lace shoe boots (£40) and a velvet stud clutch bag (£22) for a stopover at a bar after a long day at work. Bling up with some black feather earrings (£9), a black bow and heart ring stack (£4) and black filigree band ring (£8). A cream trilby hat (£15) or a black turban tones the look down. Alternatively, a black lace bow headband (£6) keeps with the feminine theme. Paint your fingernails black for a gothic touch.
PS I think I'm only going to do a high street lust every fortnight now rather than weekly because:
a) it's not good for my bank account (or yours) to keep making these lists
b) more websites are using models to display their clothes and that makes it hard to manipulate the images, so I only have a few stores I can work with and I can't rotate them as much as I used to.