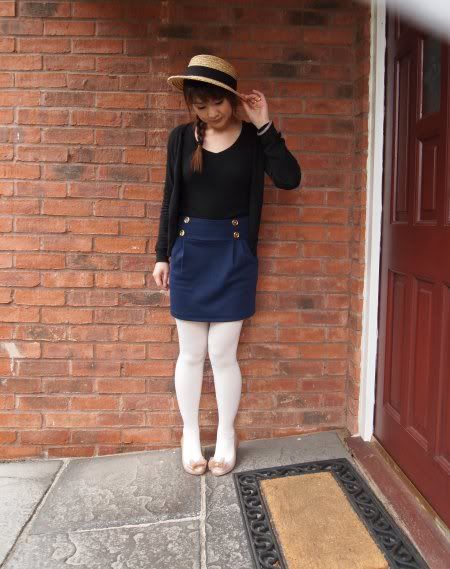 T-shirt - Gap
Cardigan - H&M
Skirt - Miss Selfridge
Tights - Dorothy Perkins
Shoes - Vivienne Westwood x Melissa
Ring - Accessorize
Hat - fancy dress shop
This post has been tagged "work" but it's a semi-lie. I wore it all for work apart from the hat. I'd worn my Hush Puppies to work, but an ASOS package was waiting for me when I arrived. I was so excited to receive my new shoes I wore them straight away. My work wardrobe is a bit more 'classic' than my regular wardrobe but I think it's still 'my style' as I usually incorporate my favourite elements of nautical, bows and ruffles.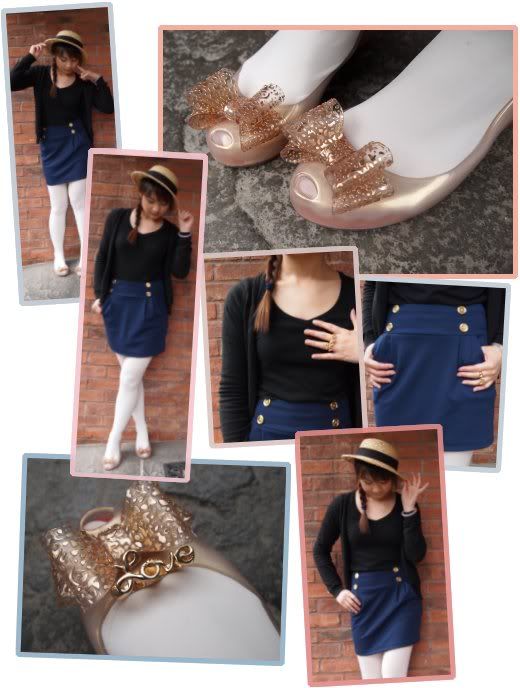 Really, I just wanted to show you my new shoes! I'm glad I took the plunge and bought them.