Camisole - Gap
Knitted dress - New Look
Shoes - Candish
Handbag - Louis Vuitton
This is an outfit I wore for work on Monday. I'd been wanting a breton stripe dress for a while, so when I found this in New Look for £12, I bought it straight away. It's slightly see-through and a bit short but nothing too scandalous.

Oh, and here is also the debut of my new hair colour. It's called 'praline' (ie. brown) but I still have a reddish tint. I think I like it. I hope you've all had a good weekend! The weather here is delightful, for once.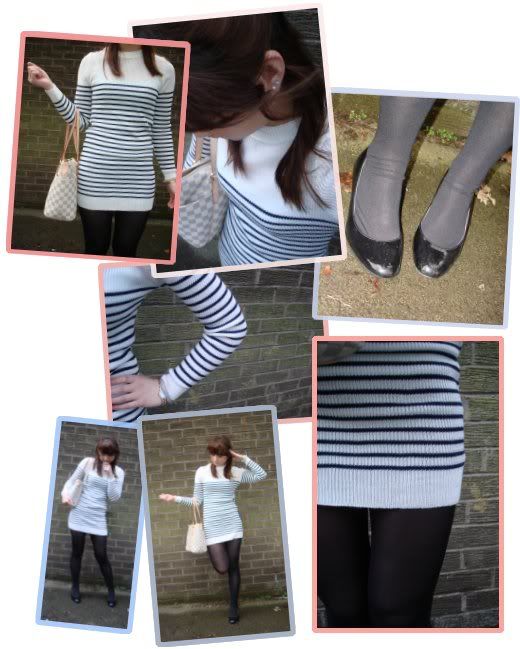 Why is the Nokia N900 sold out? I've been lusting over it for months! Might get the Palm Pre Plus then... what phone do you have?