Dress - Dahlia
Shoes - Miss Selfridge
Bag - Cancer Research
Hair tie - Claire's Accessories
All of my partying ensembles have a simple formula: dress, tights, heels (usually black peep toes) and chain strap bag. Last Saturday was no exception. It was my boss' leaving do. I wore my new sailor-esque dress for the meal and the mini bar crawl afterwards. I wore my bow hairtie as a 'bracelet'. It's a cute accessory and very handy if you decide to tie your hair up later in the night.

We ate at a delicious all-you-can eat Brazilian place. They came round each table with freshly cooked meats (beef skirt, pork ribs, chili chicken, beef rump, chicken hearts etc) and sliced off bits for you. Their mashed potatoes were amazing too! My throat hurt for a few days after shouting in all the bars. Why do they have to play music so loud?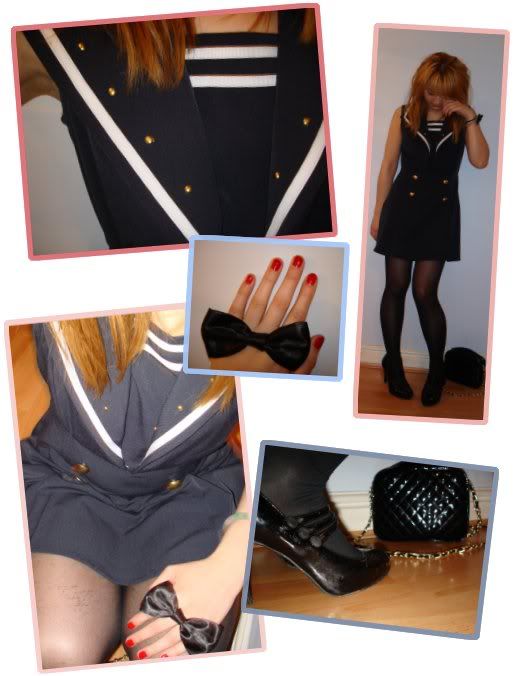 I love wearing my faux fur coats out, they keep me so warm! But I do get very upset when people spill their drinks on it.