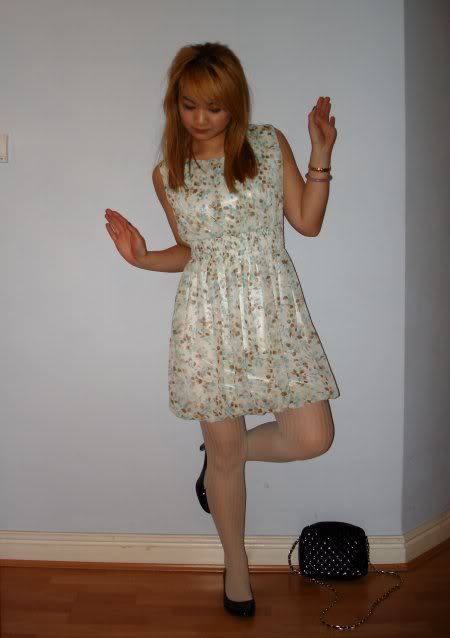 Dress - You
Tights - Dorothy Perkins
Shoes - not Uniqlo
Bag - Cancer Research
Watch - Citizen
Coat - Topshop
Last Friday I was due to have drinks with a long lost friend but due to modern technology, that didn't quite work out. I still managed to grab dinner at Hard Rock Cafe with some friends from university and that was really fun! Had a (slightly burnt) SOS guacamole burger with delicious fries. Finished it off with a sweet key lime pie in a tumbler. I actually wanted the apple cobbler but I didn't want to look greedy!

My dress for the night was a design by 'You' that I bought from New Look. I like its slightly retro look. I had trouble finding shoes to match so I wore one of my pairs of work shoes with little heels.
Whilst I can't wait to dye my hair darker again, I'll really miss this blonde-ginger colour.