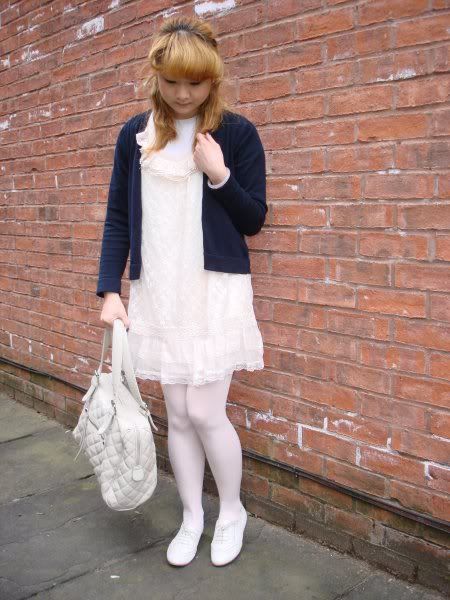 T-shirt - Gap
Dress - New Look
Tights - Topshop
Shoes - Topshop
Cardigan - Marks and Spencer
Handbag - Topshop
Last Saturday I went to Crufts, the biggest dog show in the world. The atmosphere wasn't as exciting this time, perhaps that's because I went on a Sunday last year. I don't know if my outfit was that appropriate, but it's not like I was rolling around with all the hounds (my favourite group, btw). I don't think the cardigan worked. Same with the tights. But I suppose trial and error is the key to style. You can't really see the lace on the dress (I need to learn how to work with lighting) but I think it's divine!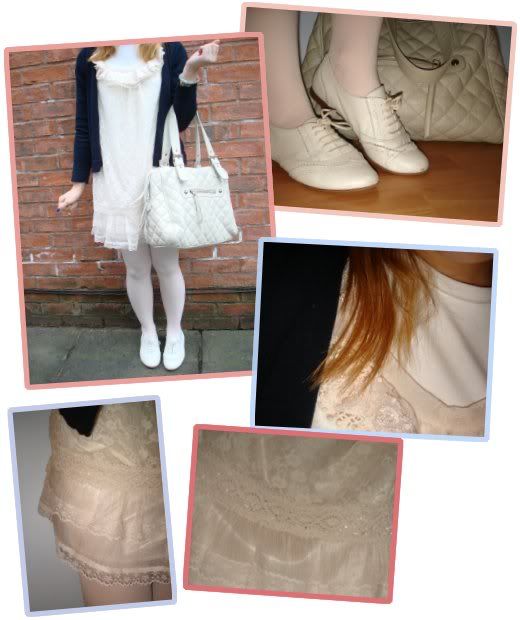 Bedlington Terriers, Chinese Cresteds, Beagles, Salukis and Poodles are still my top five doggy breeds.