As much as I love finding clothing bargains, I really dislike the manic attitude of sale shoppers so thank goodness for online shopping! This week's lust isn't an outift, but a list of things I've had my eye on for a while. Sadly most were snapped up even before the sales began.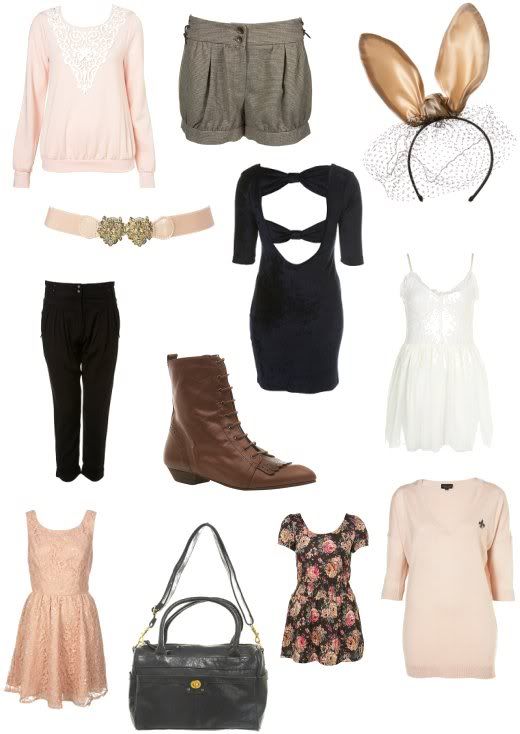 L to R: crochet neck sweater (£32) / bloomer corset shorts (£35) / bunny ears headband (£18) / lion head elastic belt (£12) / midnight blue velvet bow back tunic (£30) / petites black pegleg trousers (£25) / albert fringe lace up boot (£65) / premium tulle and lace slip (£40) / sequin and lace dress (£55) / twist lock square holdall bag (£35) / petite rose bow back tunic (£28) / knitted boy style jumper (£25) / pleat origami pencil skirt (£35, not shown)
Happy new year to you all. Wishing you all the best for 2010! Have you made any resolutions? I should try to spend less, but I don't see that happening...