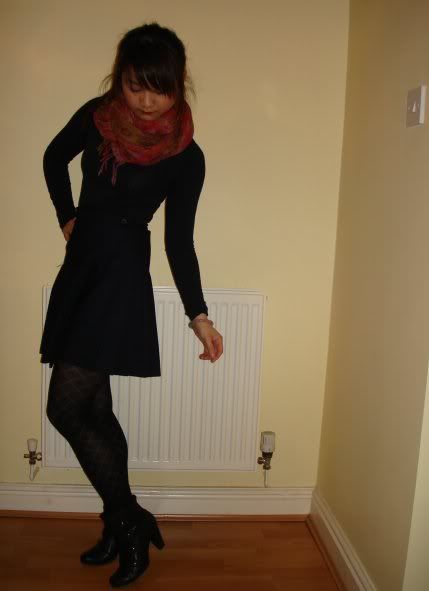 Polo neck - Gap
Skirt - American Apparel
Scarf - H&M
Diamond tights - HK
Boots - Deichmann Shoes
I hope every has had an amazing 2009! Here's to a fastastic 2010! What did you get up to on new year's eve? This year my mum had a hot pot party at ours with some family and friends. I'm the NYE grinch so I surprised myself by having a good time. I ate lots of scrummy food and we pulled the Wii out and had lots of fun/laughs. There were also fireworks, Asti and secret gin + Cokes.

The above outfit is what I wore on new year's day. My family went out for dinner before my cousin returned to London. Since I doubt you can tell, the top and skirt are both navy in colour. Navy was my most worn colour in 2009. As you can see, I wore my H&M scarf again. I go through phases of wearing one item a LOT. I think I shall take it to Tokyo with me... Eek, I'm flying on Wednesday and I'm so unprepared! I have a vague list of tourist sites and shops. Does anyone have any tips or recommendations? Can be things to see / eat / avoid saying. I'd love your help! The snow is back. I hope planes aren't grounded.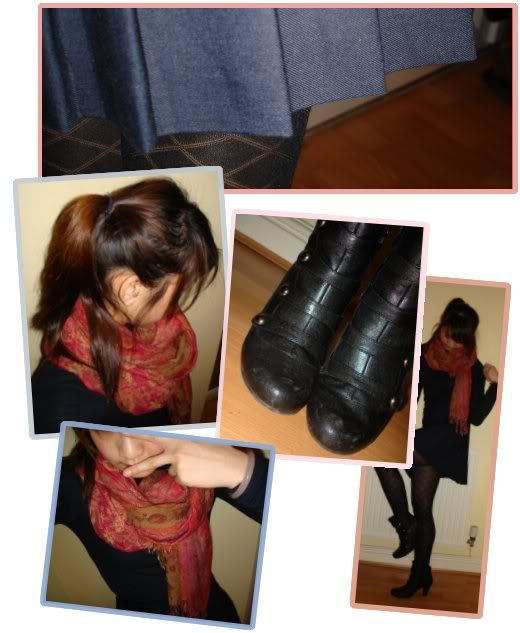 My new thing is posting pictures of food. Here are a few things I ate on Friday; soup, lobster and giant oranges.