Cable knit jumper - Ralph Lauren
Tutu skirt - Lipsy
Socks - Pringle
Scarf - H&M
Glasses - Osiris
Faux fur coat - Shelter
Boots - Vivienne Westwood x Melissa
Last Tuesday my family and I went for a 'Christmas' dinner. It's something we do every year. This year was potentially cancelled because of the snow but by night time it had stopped snowing so much. We went to a steak place and I had some delicious lamb chops!

Again, I just bundled up warm. Sorry my cold outfits are all so similar. Think I made a wrong choice with the tutu skirt though. I love it, but it's a bit small so not a good choice for a hearty meal. It's also quite itchy. After dinner, we went to the supermarket. Considering it was 10:30pm, the place was rammed. People were acting like it was the end of the world.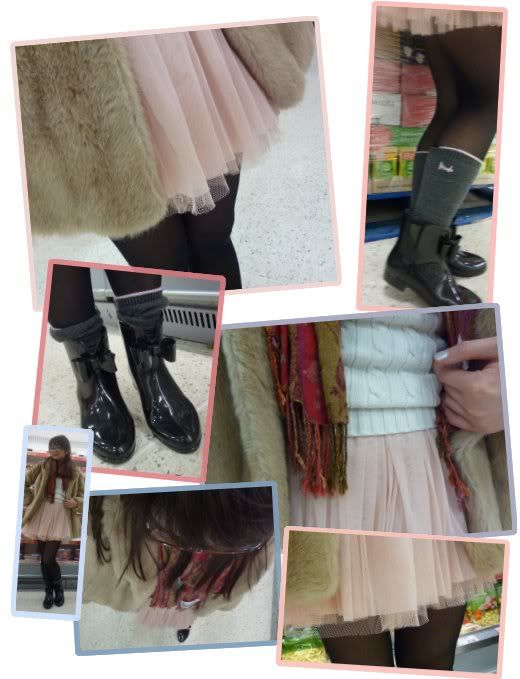 Thank you to everyone for their Christmas blessings ♥ I hope everyone's Christmas weekend was as relaxing as mine.