Dress - AX Paris
Shoe boots - Office
Coat - Miss Selfridge
Bag - Cancer Research
Headband - Miss Selfridge
My friend had her engagement party/dinner on Saturday. My friend and I were horrifically late but I don't think we missed much. The food got better with each course! I had some sort of pressed terrine as a starter, a chicken leg with chive mash main and two desserts because I'm greedy. I had a lemon and vanilla syllabub with damson (SO GOOD) and warm parkin with poached pears. The waiter was confused because he couldn't work out why there was one extra dessert.

I had a delicious mocktail called 'flying fairbrother'. If I ever get married, that's one drink that'll be served at my wedding. It fits in with my colour scheme so well! Ahh, to dream... Anyway, I last wore this dress to my graduation. I tried to dress it down a bit. My oxford shoes don't really match, but I think that's why I like them here.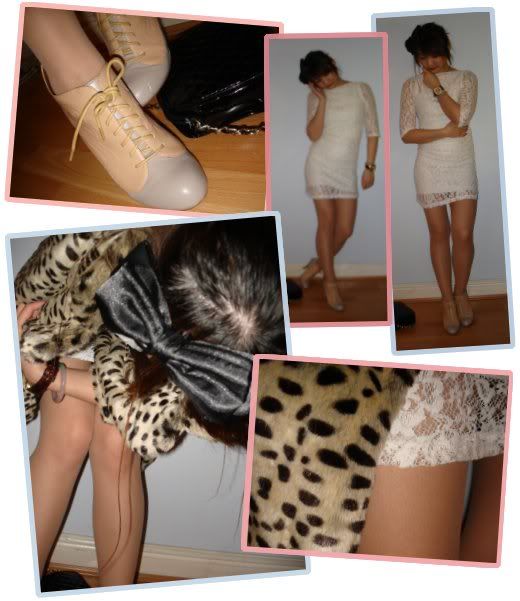 People said my hair(band) was Lady Gaga-y. My inspiration was actually Blair Waldorf.