Dress - HK
Zip up jacket - Oasis
Cable knit footless tights - HK
Boots - Sugarboots
Scarf - H&M
Faux fur coat - Shelter (charity shop)
Hat - Primark
Glasses - Osiris
Last week it snowed, not lots but a decent amount. In fact, it was snowing when I took these photos. My mum and I went Christmas shopping on Sunday, it was scary driving in the snow, especially with my little car! After shopping we escaped the blizzard and had some dim sum before the treacherous journey home. Later on Sunday I went to my friend's house for a delicious Christmas dinner (lamb, but with all the trimmings) and did a random secret Santa exchange. We all bought £10 gifts and had a lucky dip. I took a robot USB + Darth Tater and returned with a cool TV shaped photo frame.

My outfit that day had to be changed to fend off the cold and I pretty much just piled on the layers. The coat I got for a mere £5 two years ago. It's four sizes too big but it keeps me sooo warm. I adore the print on my boots but they are too 'sloppy' so I don't wear them often. They are fur lined though so they keep my feet toasty and I did spend weeks searching for this particular pair before I found them so I can't bear to get rid of them.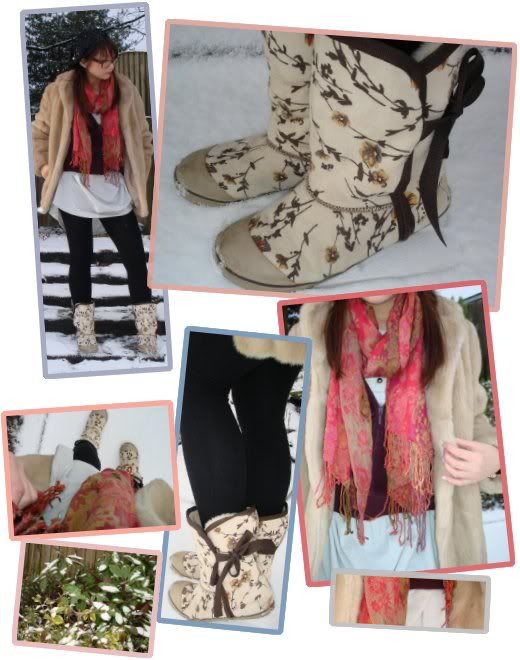 Is everyone ready for Christmas? Wrapping presents is my favourite part but this year I've been so lazy with it!