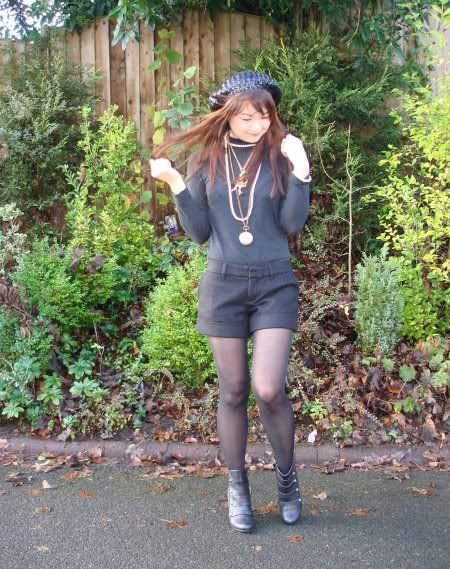 Poloneck - Gap
Shorts - Gap
Hat - Primark
Coat - Topshop
Boots - Deichmann Shoes
Pearls - Topshop
Crown necklace - Topshop
Horse necklace - China 'Chloe'
Pocket watch - River Island
Today I went to find some high-waisted work trousers but they don't seem to exist anywhere. Also considered buying some little heels for work but I don't know if M&S shoes would be as comfortable as my Hush Puppies (ha!). My outfit today was all black but sadly different 'shades'. I tried to make it interesting by wearing a bunch of necklaces. The jewellery made it very annoying to try clothes on!

This week I've eaten well; got lots of mince pies, went out for a royal Thai meal on Tuesday and had Chinese hot pot on Wednesday. Work has been tough because people have gone on holiday. I need to do their jobs as well as mine and it's hard to remember everything.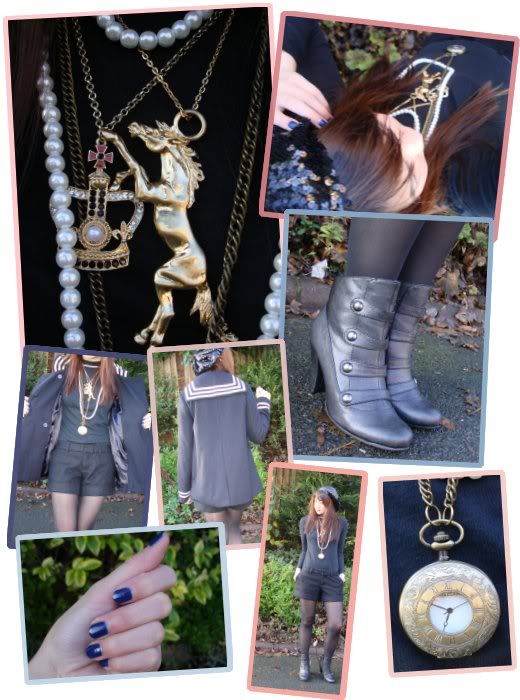 Sorry I've been SO BAD getting back with comments. I'll reply to everything on Tuesday since I should be doing 'homework' tonight and tomorrow. I can't wait to go to sleep.