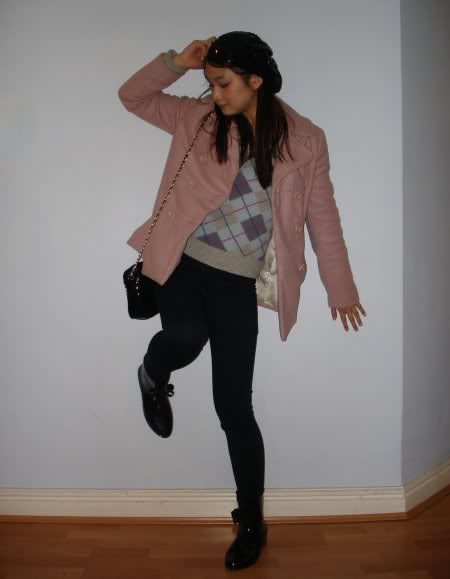 Camisole - Gap
Jumper - Gap
Treggings - River Island
Beret - Accessorize
Bag - Cancer Research
Coat - Gap
Nail varnish - Sally Hansen
Boots - Vivienne Westwood x Melissa
On Monday I had a day off from work to go Christmas shopping. It was semi successful and I had a good catch up with a close friend in Starbucks so it was a pretty satisfactory day. Outfit wasn't too interesting, I just wanted something comfortable and easy for shopping. This will probably be the last time I wear this pink peacoat, I've had it for five years and I think it's time to let go. I also wore my new VW x Melissa boots. I adore them and they smell soooo good! Sadly, they attract dust and fingerprints far too easily for my liking. I ordered them online as the store didn't have my size. I was very wary though because I went a size up. I'm glad I did, I could even possibly go up two sizes. I don't want to have clown feet though...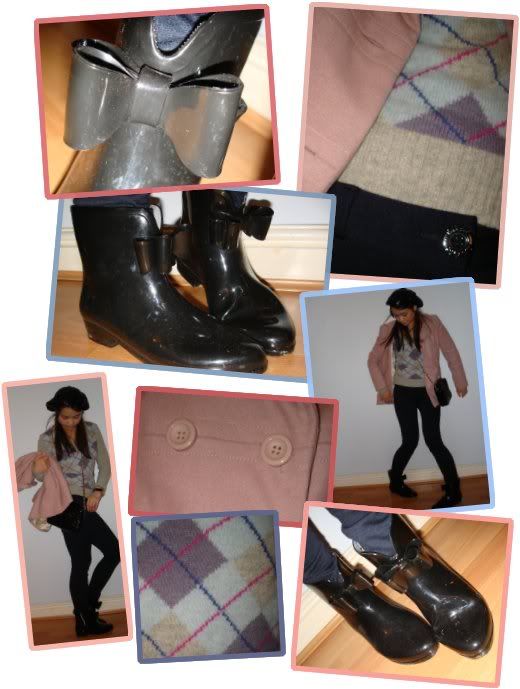 I'm taking part in 3 secret Santas. I've sorted two out, got one more to do but I'm stuck for ideas! Help?