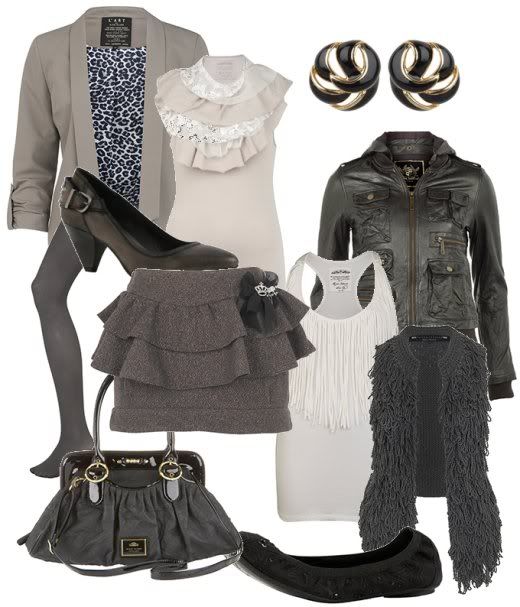 Why is it that when you see something cool in a magazine, you can never find it in real life? I saw an amazing feathered skirt in December's 'Glamour' magazine from River Island but it's not on the website. Still, the frill skirt (#583012, £24.99) is super cute and would be great for both work and off-duty autumn days.

For work: go over the top with the tiered frills and wear with a fill lace scarf t-shirt (#582739, £19.99) and a smart fallaway jacket (#579710, £44.99). Add some grey 70 dernier tights (#575751, £5.99), black studded court shoes (#577999, £44.99) and a great frame ruche handbag (#579097, £39.99) for a fun take on office wear.

For the weekend: wear with a fringe vest (#578865, £16.99) and a shaggy fallaway waistcoat (#576198, £34.99) or a tough leather jacket with pockets (#577905, £150.00). Both will have you bang on trend. Pair with some ballerina shoes (#576307, £26.99) to keep it sweet. Some simple contrast twist earrings (#571595, £4.99) is all the jewellery you need, you don't want to look like a Christmas tree.