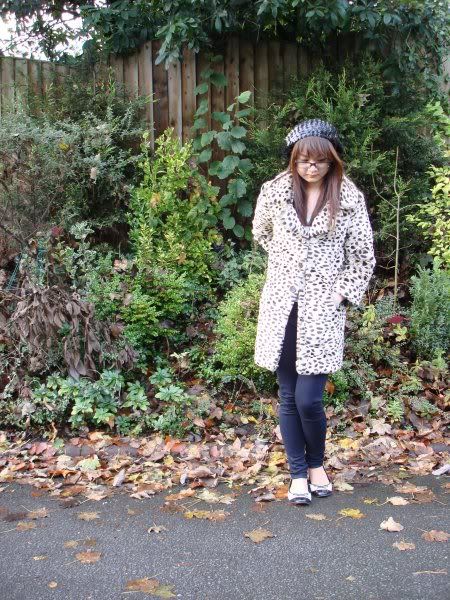 Jumper - Ralph Lauren
Treggings - River Island
Shoes - River Island
Coat - Miss Selfridge
Hat - Primark
Ring - ASOS
Glasses - Prada
This week has been a quiet one. I think I get more boring as the weeks roll by! This outfit is another supermarket get up. Really, I just wanted to wear my newest coat which I mentioned yesterday. It has (short) bracelet sleeves, which aren't so convenient in the chilly weather. I stopped by a few charity shops on the way to Sainsburys but wasn't tempted by anything.
My neighbour came outside when I was taking these photos. He must have thought I was a vain weirdo.