T-shirt - Gap
Cardigan - Agneau7
Skirt - Lowrys Farm
Tights - Dorothy Perkins
Shoes - Topshop
Handbag - Made by Miso
Ring - Miss Selfridge
Hair grip - The Daiso
Nail varnish - Canmake
On Saturday, a couple of friends and I went out for a mid-morning meal. I had a poached egg with hollandaise sauce on an English muffin and a side salad along with a hot pot of darjeeling. After that we each had a freshly baked sultana scone with cream and strawberry jam. Delicious!

Later that day, one of my friends and I drove to to a nearby town. We visited some charity shops and nurseries (the plant kind) and passed a lot of lovely pubs along the way. There were so many people outside because it was such a beautiful day. We're thinking of going back next weekend. I'll dress more appropriately next week, I was far too warm in this cardigan! My brother hates me dressing in pale colours.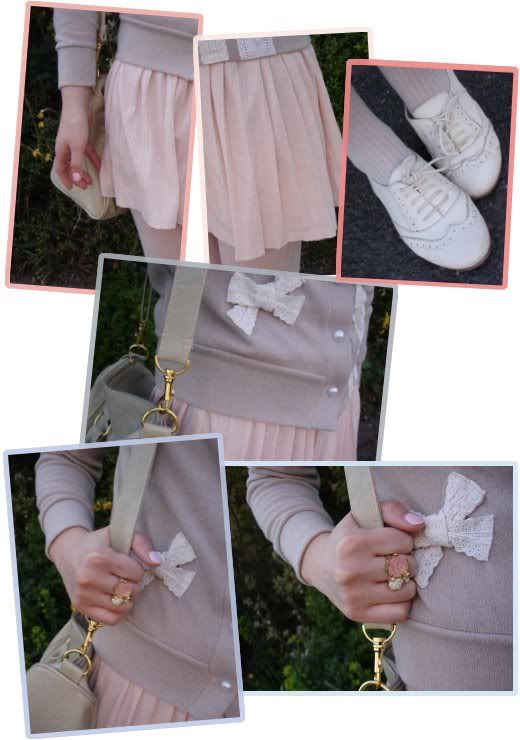 I've got exams coming up and my career depends on them so I'm going to blog a bit less frequently (though I have a lot of lust lists made up and ready to go). I'll be even slower than usual at commenting. Sorry!