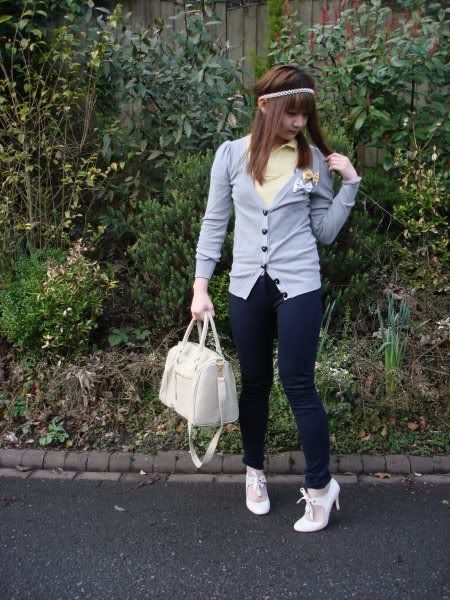 Polo shirt - Ralph Lauren
Cardigan - Upper 5th
Treggings - River Island
Shoes - New Look
Handbag - Made by Miso
Headband - Accessorize
Argh, lately my neighbours have been catching me taking photos. It's kind of embarrassing! On Good Friday my friends and I went to Birmingham's Bull Ring to shop but my outfit was deemed boring by myself so I'm not posting it. Here is what I wore when I went to Edinburgh over Easter weekend to visit my grandmother. I love that city! I especially love the old buildings with huge windows.

I try not to wear trousers (an attempt to be more feminine) but I kind of just wanted to lounge around in comfort in the car. I really like the details on the cardigan: the pointelle, the bows, the puffy shoulders and the heart buttons, but it's a handwash only item so I'm wary of wearing it too much incase I ruin it. In fact, that's why I don't wear a lot of my wardrobe. Silly, huh?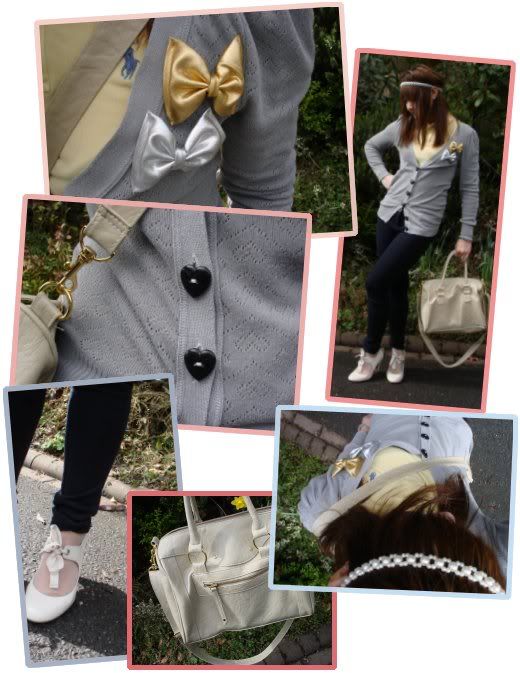 Would you rather be attacked by one horse-sized duck or by twenty duck-sized horses?