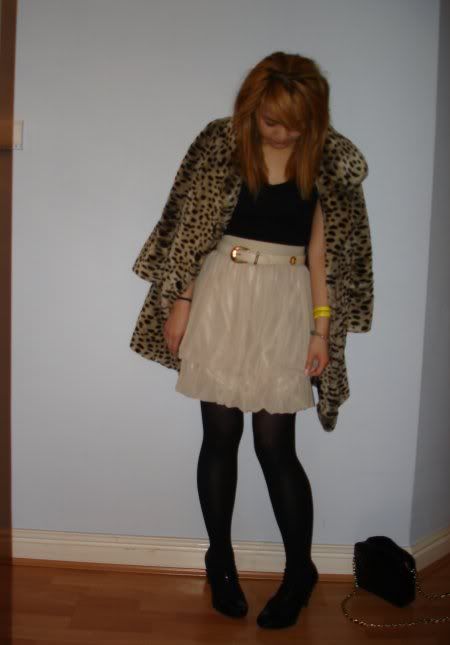 T-shirt - Gap
Skirt - Strawberry Fields
Shoes - Miss Selfridge
Coat - Miss Selfridge
Bag - Cancer Research
Here are some pictures of me looking dejected at 5am last Saturday. It was an impromptu night out with cheesy music and watching men dressed as women dancing. Since I hadn't got round to handwashing my tulle skirt, I decided to re-wear it. I think I could have spruced the outfit up a bit more with additional accessories, but I didn't want to look like I tried too hard.

I love how this high-waisted skirt can be worn casual (see last post), for partying and also for work. It makes me feel a bit better about spending so much money on it. Also, I don't get girls who can wander out at night without a coat! I guess that's because I'm too stingy to get taxis door to door.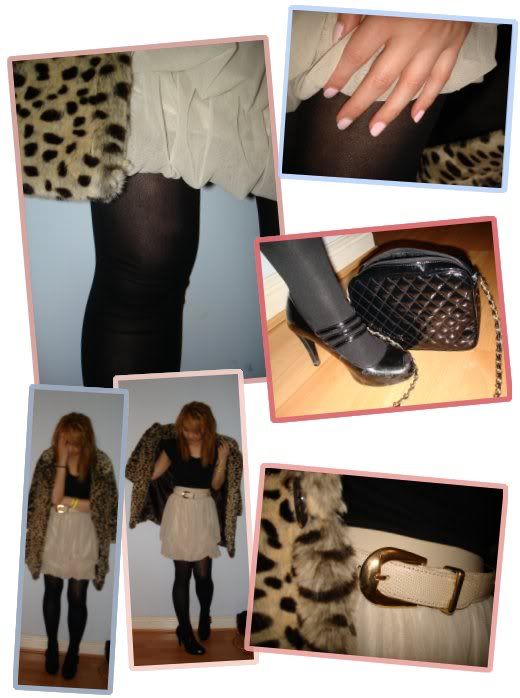 Right now, for some random reason, I'm in a Dragon Ball revival. I think Vegeta x Bulma is my OTP!