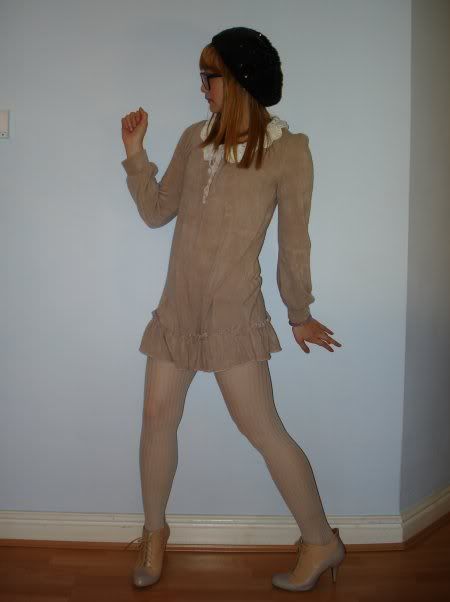 Dress - Agneau7 (Auntie Rosa)
Tights - Dorothy Perkins
Hat - Primark
Shoes - Office
Handbag - Chanel
Coat - Miss Selfridge
Ring - Miss Selfridge
I think this is my first 'what I wore' post since the beginning of the year? I couldn't be bothered going back in time and posting Japan outfits. This dress is one of the items I bought in Tokyo. I love how Tokyo caters to ALL kinds of fashion and it thrilled me to find so many stores filled with lace, sweet knits, old-fashioned prettiness and neutral colours! This dress is actually dusty pink. I really need to tweak my camera's colour settings.

It was my mother's birthday over the weekend so we went out to yam cha. After that my brother and I attacked Topman/Topshop. I came away with two dresses (from their boutique section) but I might return them because I really shouldn't be spending money!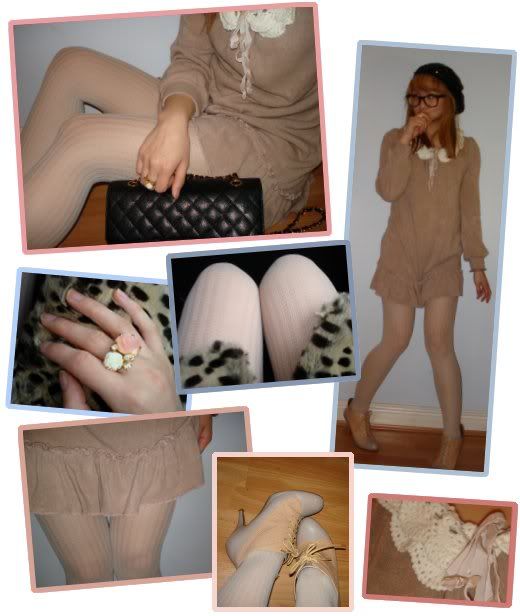 Hope everyone had a great weekend! I hope it doesn't snow again this week. I'm fed up with it now!