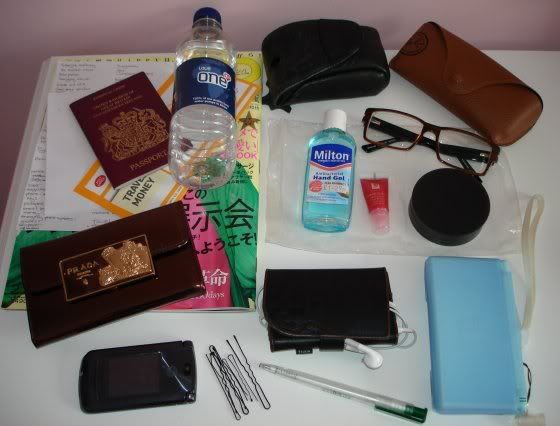 Here's a little twist on the "what's inside my handbag" post. This is the stuff inside my onboard flight bag. My flight is only 3 hours, so I'll probably leave the Nintendo DS and a book behind. I'm taking the iPod to drown out the chatter of my friends (ha!).
- passport - purse with travel money and insurance
- glasses / contact lenses
- list of emergency phone numbers
"Luxury" items
(things that are easier to replace):
- pen and scraps of paper for scribbling notes
- cosmetics, hair grips, moisturiser
- empty bottle of water (so I can refil it later)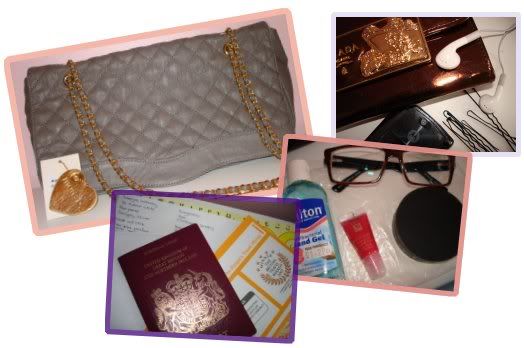 Obviously, the length of flight and your destination will probably dictate what you take onboard. My bag looked nothing like this when I went to Lapland in freezing February! What things do you take on a plane?