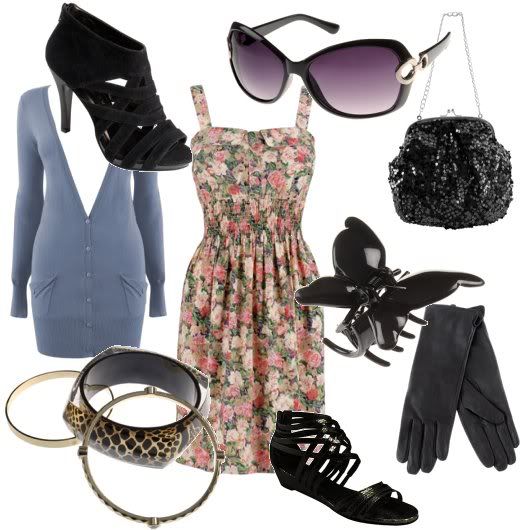 A few weeks ago, I passed by Peacocks and saw a lovely dress in the window. It was the ladies 50s inspired button dress (£18) but the only one left was on the mannequin.

When I saw it, the Grand National (horse derby) was coming up. It would have been pretty and not too OTT when worn with strappy high heels (£22), a sparkly oversized purse bag (£12) and a demure pair of long leather gloves (£6, was £12). Instead of a foofy hat, a butterfly clip (£1) could be fastened to a sweeping up do. Since the English weather is unpredictable, a boyfriend cardigan (£7, was £14) would be a useful backup.

Then after the races, wear the dress with some strappy wedge sandals (£14), some jangly bangles (£7) and some snazzy cut out sunglasses (£5) as you bask in the summer sun.