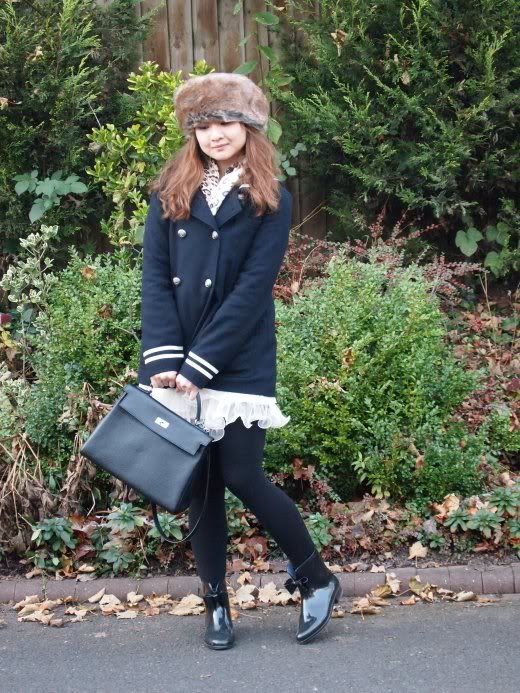 Dress - RCFJ
Sailor coat - Topshop
Scarf - HK
Leggings - tutuanna
Boots - Vivienne Westwood x Melissa
Leopard print scarf - HK
Fur cossack hat - Topshop
Faux Kelly handbag - SZ
Gloves - George
I almost always wear my sailor coat but I don't think I've ever posted any photos of it on here because I tend to photograph the outfit I wear underneath instead. The dress is one I bought in Hong Kong and I loved it when I bought it, but when I tried it on, my cousin said I looked very "cosplay" and it put me off. I think I like it again now. I'm just a sucker for tulle skirts.

It was bitterly cold this day. I went Christmas shopping (though mostly I shopped for myself) and I had to wait at the train station for an hour. I'm sure I almost got frostbite! Plastic Melissa shoes are NOT good for icy weather.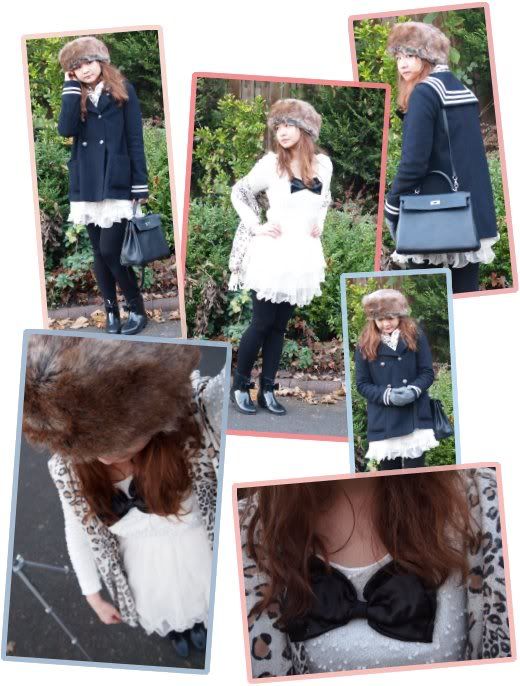 My hair looks really red in these photos. I wish it was actually like that. Why is my face a square?