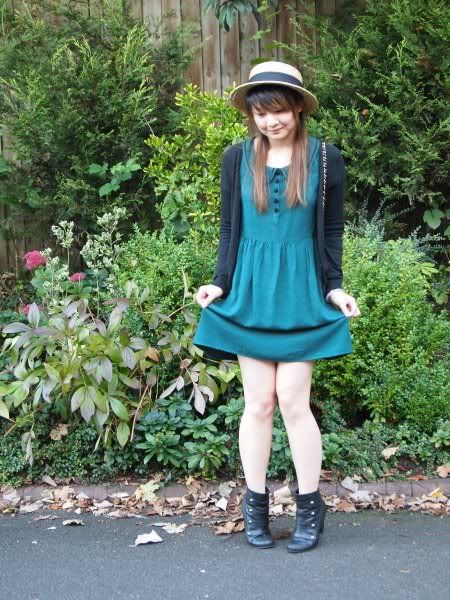 Dress - Pins + Needles
Cardigan - H&M
Boots - Deichmann
Hat - fancy dress shop
Handbag - Chanel
Ring - Accessorize
It is shameful for me to post when I still haven't caught up with comments for my last post. Please forgive me and please forgive the weird blue-ish tint in these photos which make my green dress appear teal. It's the dress which I recently posted about. I think it's charming in a sort of "country" way. I'll be very sad when winter comes upon us and my boater hat will look quite out of place.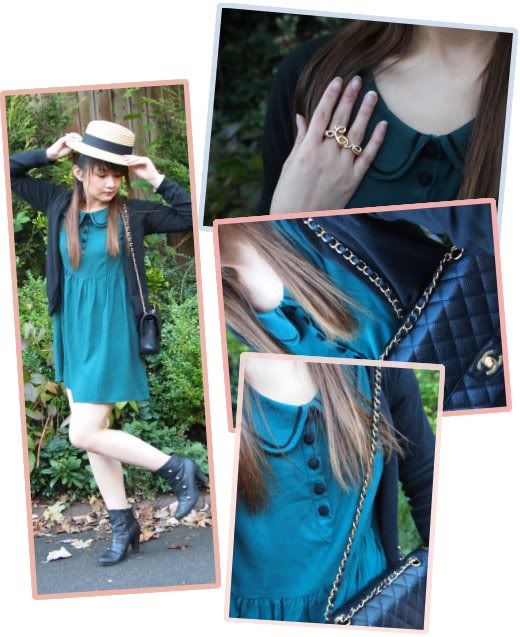 Who has tips on how to get skinny legs? I did 10 minute exercises for five days and gave up.